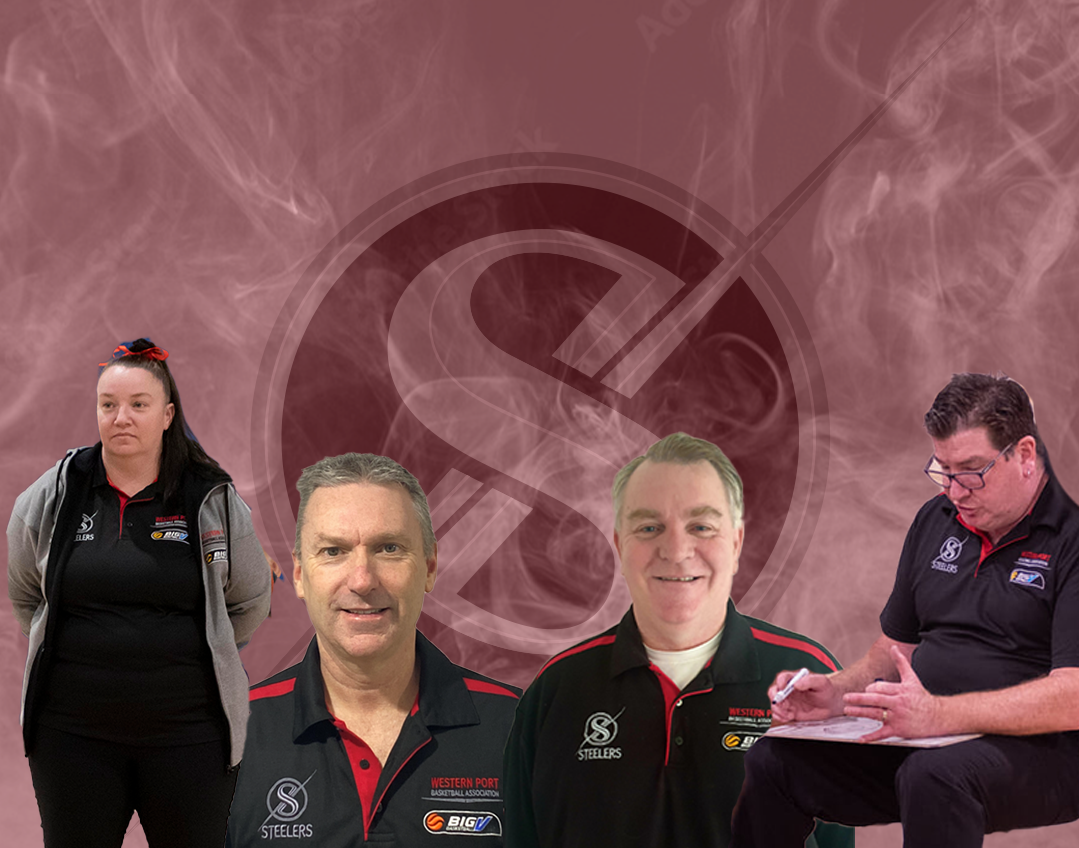 The Western Port Steelers are excited to announce their Big V coaching line up for the 2022 Big V season. We welcome the return of Adrian Giblin and Angela Heigh for the women's program as Division One and Youth League Coaches.
Adrian returns for his second season with the Steelers and said" With a majority of the girls re committing for next season and eager to get stuck into preseason the excitement around the group is real. I would like to thank Western Port Basketball for giving me the opportunity to continue as coach. Looking towards 2022 with some strategic recruiting and planning I hope to bring some success to the women's program next year. Looking forward to seeing you all at our home games next year".
Our Championship Men's team will be led by the well experienced and credentialed Mark Gaze. Mark comes back to Steelers where he was once a VJBL and CBL coach as well as the Director of Coaching. Mark has an exceptional basketball resume of both playing and coaching at the highest levels around the country. On his appointment Mark had the following to say "I'm really looking forward to coaching back at Western Port after experiencing many years coaching around Australia. I've coached all age groups, males and females, seniors and juniors. My aim is to make players better! It's as simple as that. We will also have some fun along the way".
Another change to the program is that of Joel Williams who will move into the Youth League Men's role. Joel has many years of experience within the association having been a VJBL coach for 7+ years including experience as an assistant at the Big V level. Joel said "It's been a tough couple of years for everyone and being able to put COVID behind us by getting out on the basketball court is something I cannot wait for. We have an exciting and talented group of young men coming through the Western Port junior ranks and I am extremely honored to be their Head Coach. As Youth League coach, I am looking forward to being the link between the senior and junior program and developing as many players as possible to play at the highest level. Start preparing for a big season boys and I am extremely excited to be appointed the men's Youth League Head Coach for the 2022 season."
After winning an impressive 9 games in row before the cancelation of the 2021 season Angela Heigh returns. "I am very excited to be reappointed as youth women's coach for season 2022. I look forward to continuing to work with and develop this team and build on the senior women's programs at Western Port. With last year ending not how we planned, we will take this as motivation to take one step further this season".
We ask for all players interested in being a part of the Steelers Big V Program for the new season register using the link below
https://www.cognitoforms.com/WesternPortBasketballAssociation/BigVExpressionOfInterest