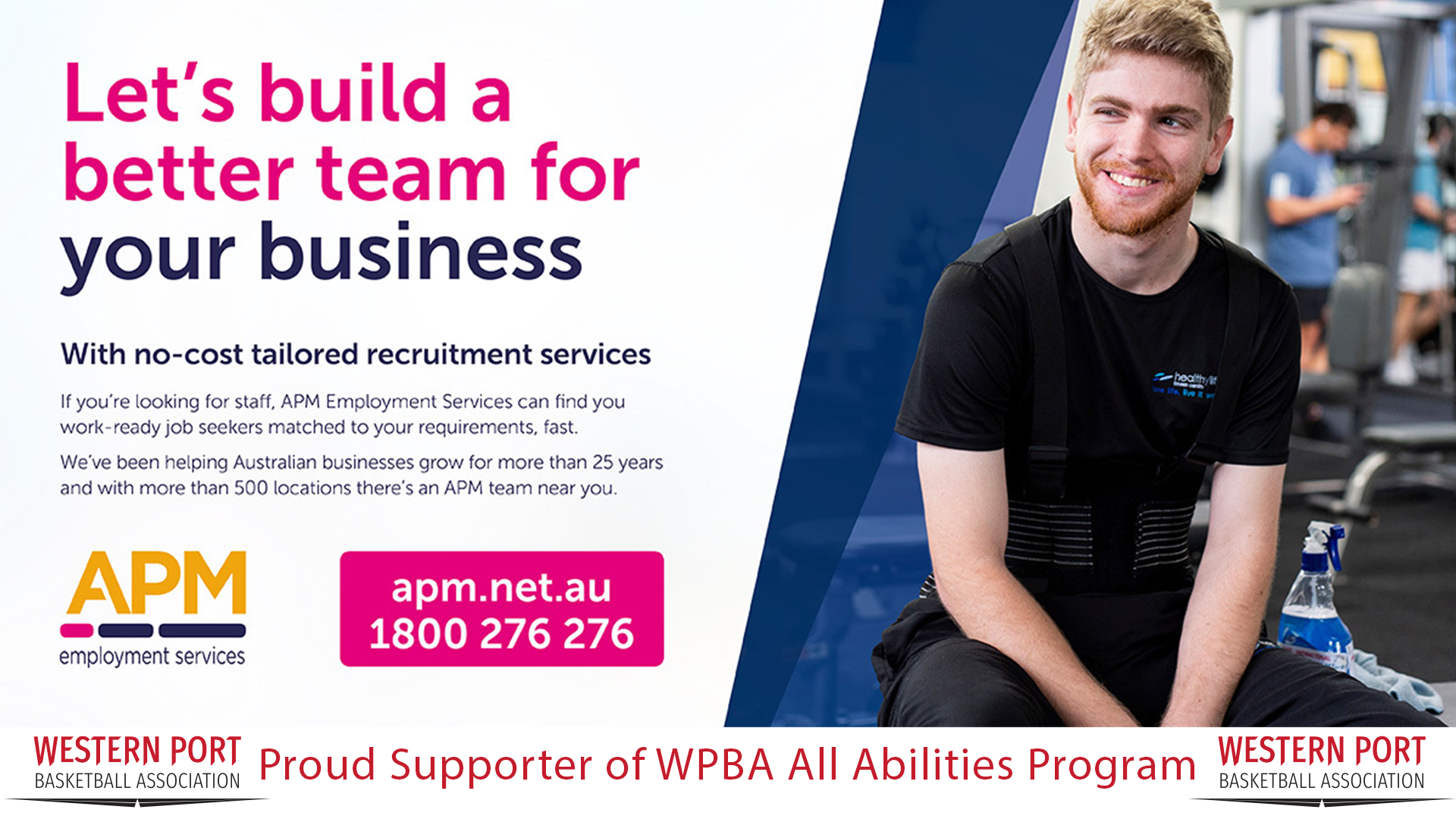 Western Port Basketball are excited to announce the sponsorship of APM employment services for our All Abilities program held on Thursday Nights.
We're thankful to APM coming onboard as their support will contribute to new uniforms and apparel to tournament entry and logistics.
APM is Australia's largest trusted provider of Disability Employment Services delivering the program from more than 500 locations nationwide.
By joining APM for Disability Employment Services, they can help you with:
If you'd like to join our All abilities program please click here for more information
To know more about APM click on the logo below