Last weekend saw Jenna McCormick notch up her 300 Big V game, an outstanding achievement in any sport.
Jenna "Macca" joined the Southern Peninsula Sharks Senior Women squad at the age of 15 and from then flourished into an Important Senior Women's player where she went on to play in 190 games.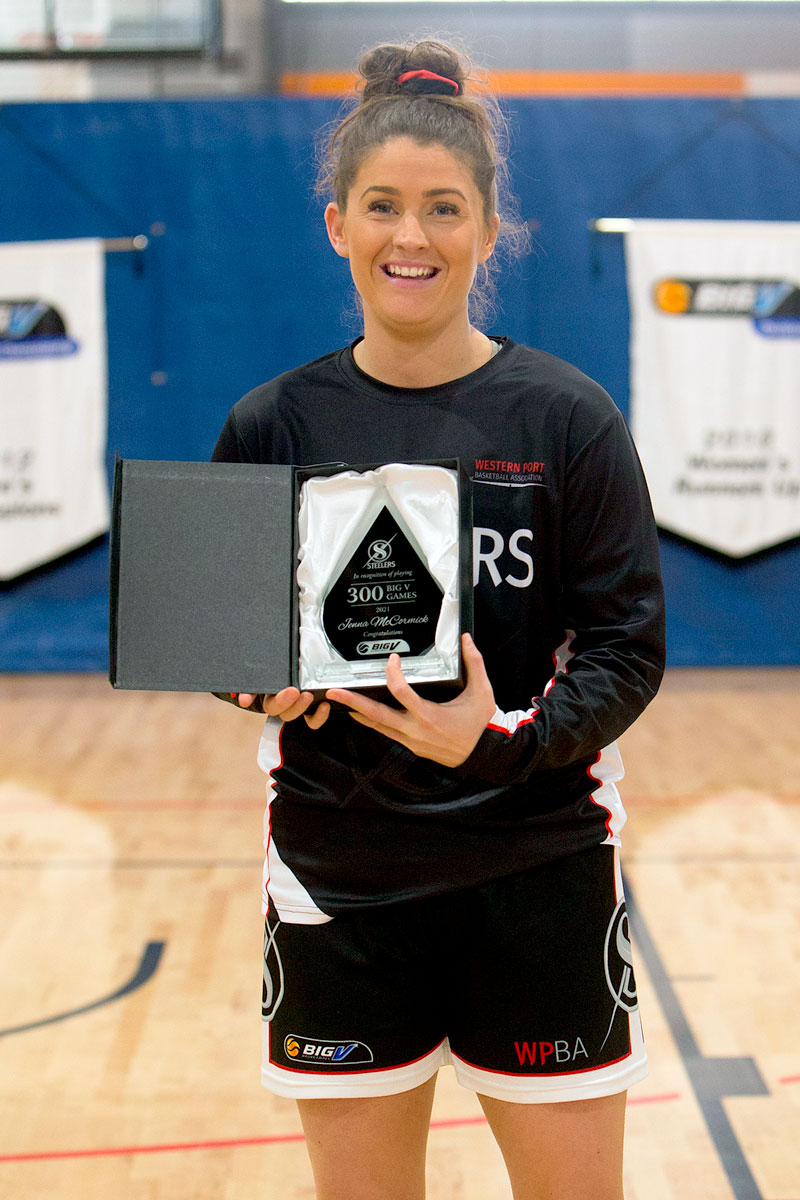 With the Steelers moving in to Division One in 2015 Jenna jumped across playing 2 seasons with us before heading to Chelsea where she was able to win the 2017 Division One title. 2018 saw McCormick return to the Steelers where she remains a key part of our women's program whilst being a teammate everyone enjoys to have on their side.
This weekend will also see some other milestones achieved with 100 games for Luke Helbig, Jack Gaze and Tamara Hewish, whilst from our Youth League sides Kris Scholtz and Laura Gillett reach 50 games.