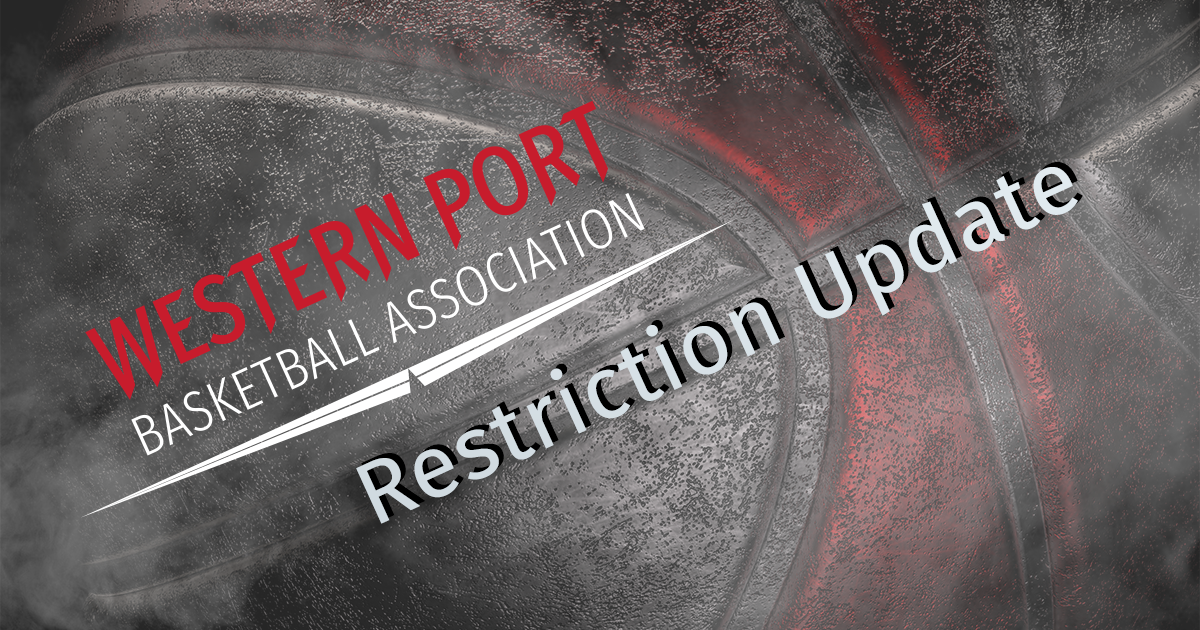 Following the easing of restrictions as of today, we can provide an update on restrictions affecting basketball at WPBA.
We understand that the impact of these restrictions may cause logistical issues for some of our domestic teams. If you cannot play or need support in any way please do not hesitate to email ned@wpba.com.au or ring the office on 59777533.
Entry Requirements of Somerville Recreation Centre
It now means that all patrons entering the facility 12 and over will need to be fully vaccinated. Stadium staff will be continuing to ensure people are checking in upon arrival and showing proof of vaccination. Further to this all patrons will need to continue to check in using the QR code
Somerville Recreation Centre is a mixed-use facility providing stadiums as well group exercise classes, childcare, youth programs, meeting spaces and a café all as part of the venues core business.  Somerville Recreation Centre does not meet the exception for community sport as outlined in the Open Premise directions, specifically part 27 (2).
Vaccinations
At this point in time, vaccinations will be required for all patrons aged 12 and over unless exempt to ensure entry conditions are met particularly at the Somerville Recreation Centre. This includes players, coaches, officials, spectators, volunteers and staff.
Basketball Victoria yesterday announced that all Basketball Victoria operated leagues (VJBL and Big V), events, tournaments, programs, camps or clinics will require all individuals aged 16 plus to be fully vaccinated (unless medically exempt) to participate. This policy has been introduced following an audit of VJBL venues that showed more than 65 per cent of venues were unable to offer the Community Sport Exemption due to the layout, operation or usage of their venues.  To view the full media release, CLICK HERE
Spectators
There are now no spectator limits at any venue WPBA use provided the appropriate requirements of entry are met.
Masks
Masks are not mandatory for patrons but are recommended in settings where you can not social distance.
Co-vid Positive/Close contacts
With the easing of restriction came an easing on requirements around isolating, for all the information around this CLICK HERE