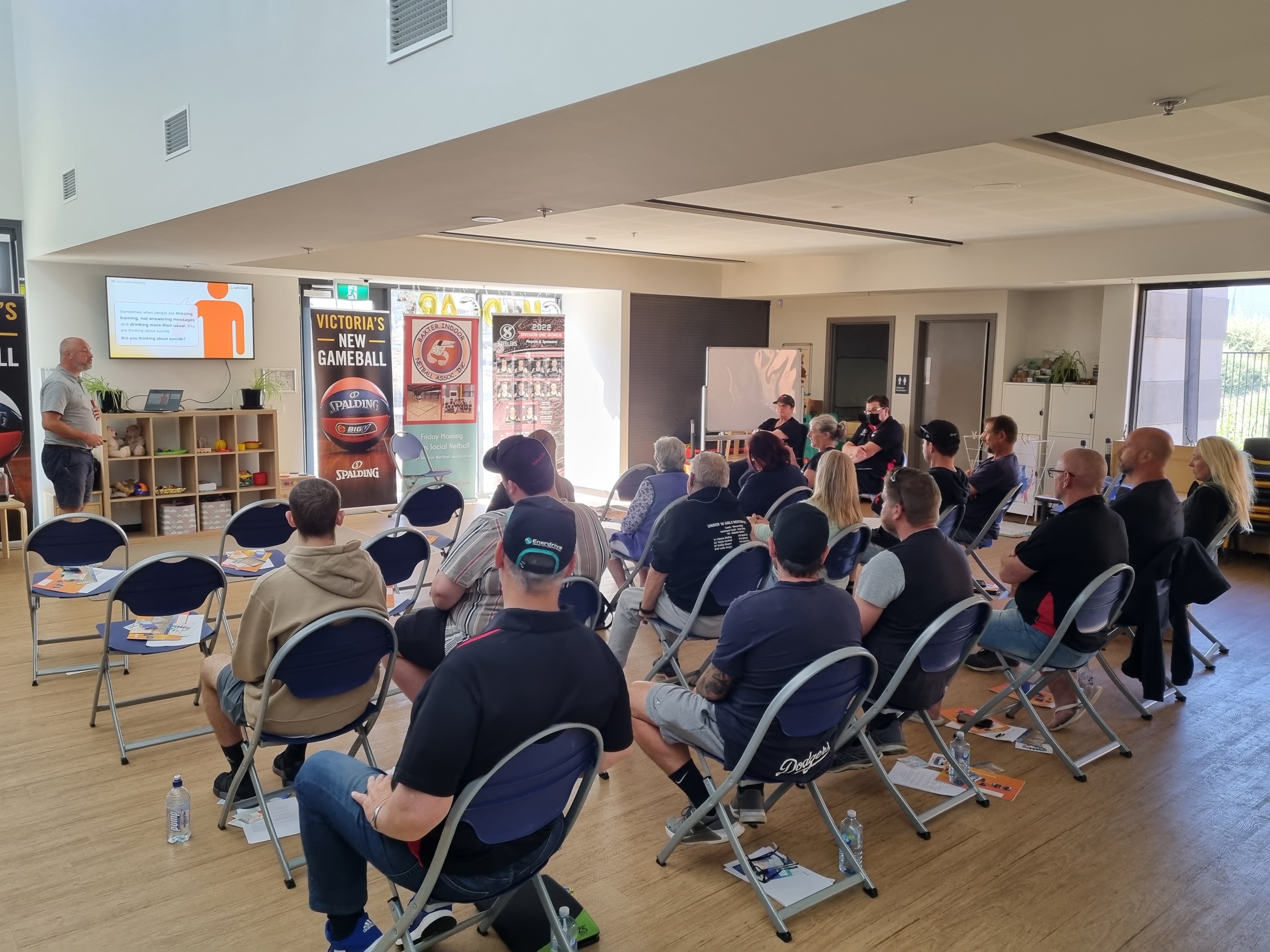 Thanks to our partnership with THIRVE and the investment of Health and Wellbeing made by the association we were able to gain the chance to run our VJBL Coaches and Team managers through the Half Day safeTALK Course. This course will be the first of many programs and opportunities the health and wellbeing team plan on bring to our members, with many things already in the pipeline for the coming months.
safeTALK is a half-day alertness workshop that prepares anyone over the age of 15, regardless of prior experience or training, to become a suicide-alert helper. Most people with thoughts of suicide don't truly want to die, but are struggling with the pain in their lives. Through their words and actions, they invite help to stay alive. safeTALK-trained helpers can recognize these invitations and take action by connecting them with life-saving intervention resources, such as caregivers trained in ASIST.
Since its development in 2006, safeTALK has been used in over 20 countries around the world, safeTALK-trained helpers are an important part of suicide-safer communities, working alongside intervention resources to identify and avert suicide risks.
Workshop features:
Presentations and guidance from a LivingWorks registered trainer
Access to support from a local community resource person
Powerful audiovisual learning aids
The simple yet effective TALK steps: Tell, Ask, Listen, and KeepSafe
Hands-on skills practice and development
safeTALK helps expand the reach of suicide intervention skills in communities around the world. Click the links below to participate or support this life-saving program
A huge thank you to our members who attended and a special thank you to Mick and Josh our presenters for the day