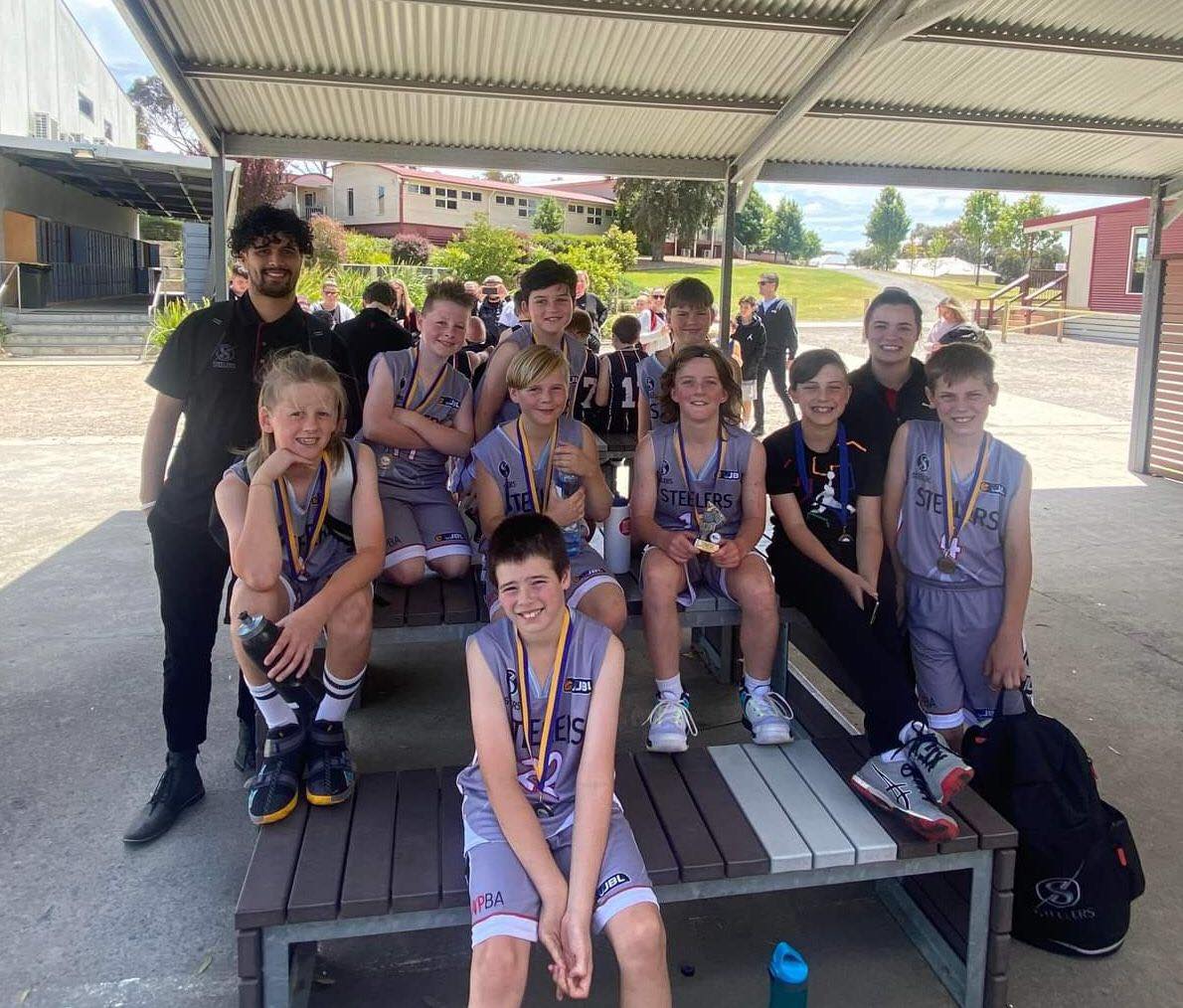 Names left to right: Jalen Hema (Coach), James Fraser, Bailey Fletcher, Ethan Beggs, Brok Zdziech, Josh Hansen, Oscar Page, Oscar Laity, Jess Remy (Assistant Coach), Max House.
Congratulations to our U/12.1 Boys who won their division at the Southern Peninsula Tournament this past weekend!
The boys won all their tournament games and finished off a great weekend by winning the Grand Final 41-16.