Mental health support has never been so important and a locally developed initiative will assist sport and recreation clubs to enhance wellbeing, performance, participation and a positive club culture. Sporting and recreation clubs across Frankston and the Mornington Peninsula will be better able to support the mental health and wellbeing of their members through the delivery of the THRIVE program. Successfully trialled in the education sector, THRIVE is designed to support young people to develop positive mental health and wellbeing, while using the principles of positive psychology.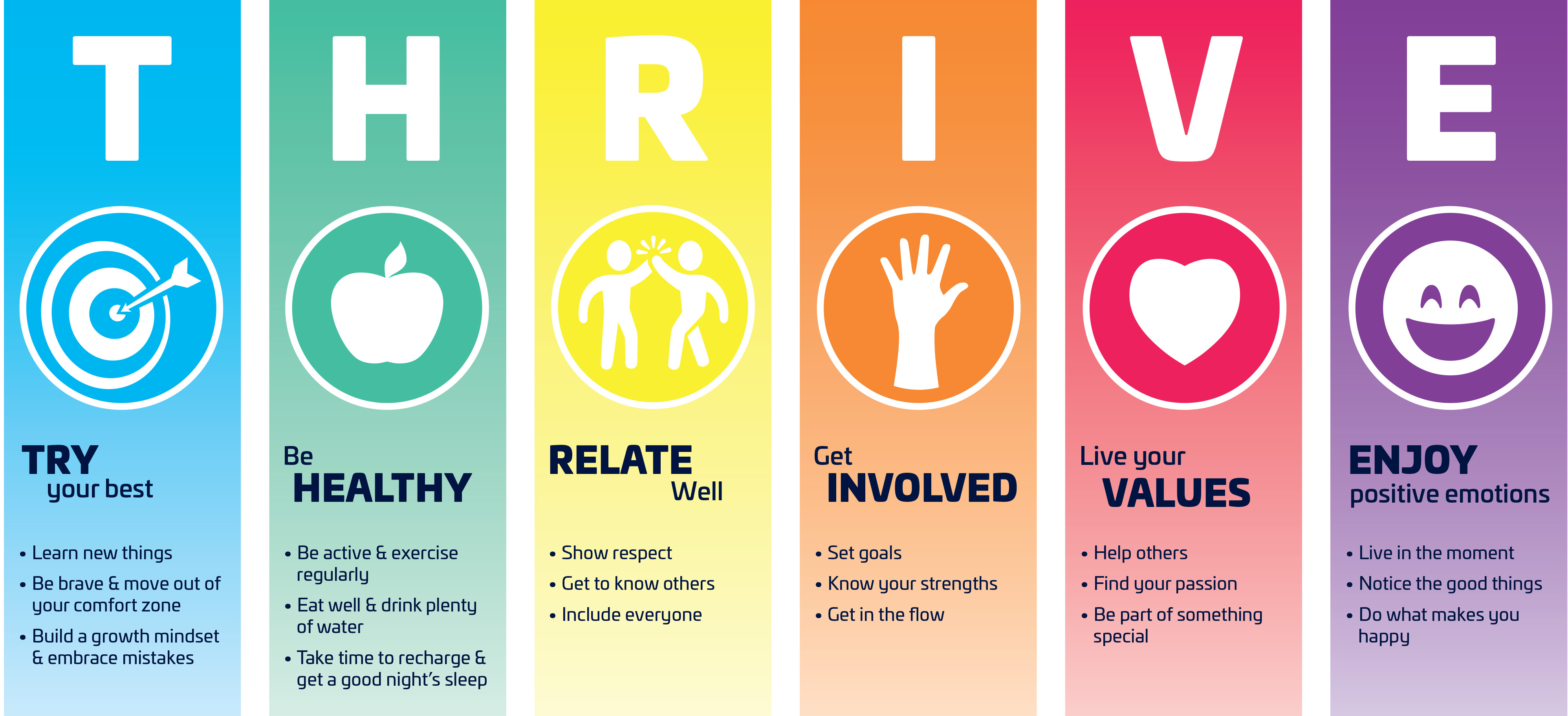 Western Port Basketball Association have partnered with THRIVE framework aimed at enhancing wellbeing and achievement in community sport and recreation. THRIVE is informed by Positive Psychology, which is the scientific study of the conditions and processes that contribute to optimal functioning of people, groups, and organisations.
Research has shown that there are six specific strategies and skills sets that can be developed to allow people to navigate the challenges of life more effectively. THRIVE is based around this research and has modelled this into the THRIVE acronym. THRIVE will support WPBA with ongoing, integrated mental health supports to enhance community wellbeing, contribute to positive team culture, performance, and participation across the entire association.
Western Port Basketball Association program officer Naomi Notman believes that the partnership between THRIVE and WPBA will develop the association holistically to become a safer, more positive environment. "The health and well-being team at Western Port Basketball believe this partnership with THRIVE will empower individuals to provide knowledge and support for the rest of the community to aid mental health. In the few meetings with Josh (Josh Connell, THRIVE Coordinator), we have developed an understanding that to help others, it is imperative that we help ourselves first. I am excited to explore the opportunities and resources provided by THRIVE to support our players, coaches, parents and staff and to create a more positive safer association"
If you have any questions at all, do not hesitate to contact the Health and Well-Being team by emailing Naomi on naomi@wpba.com.au