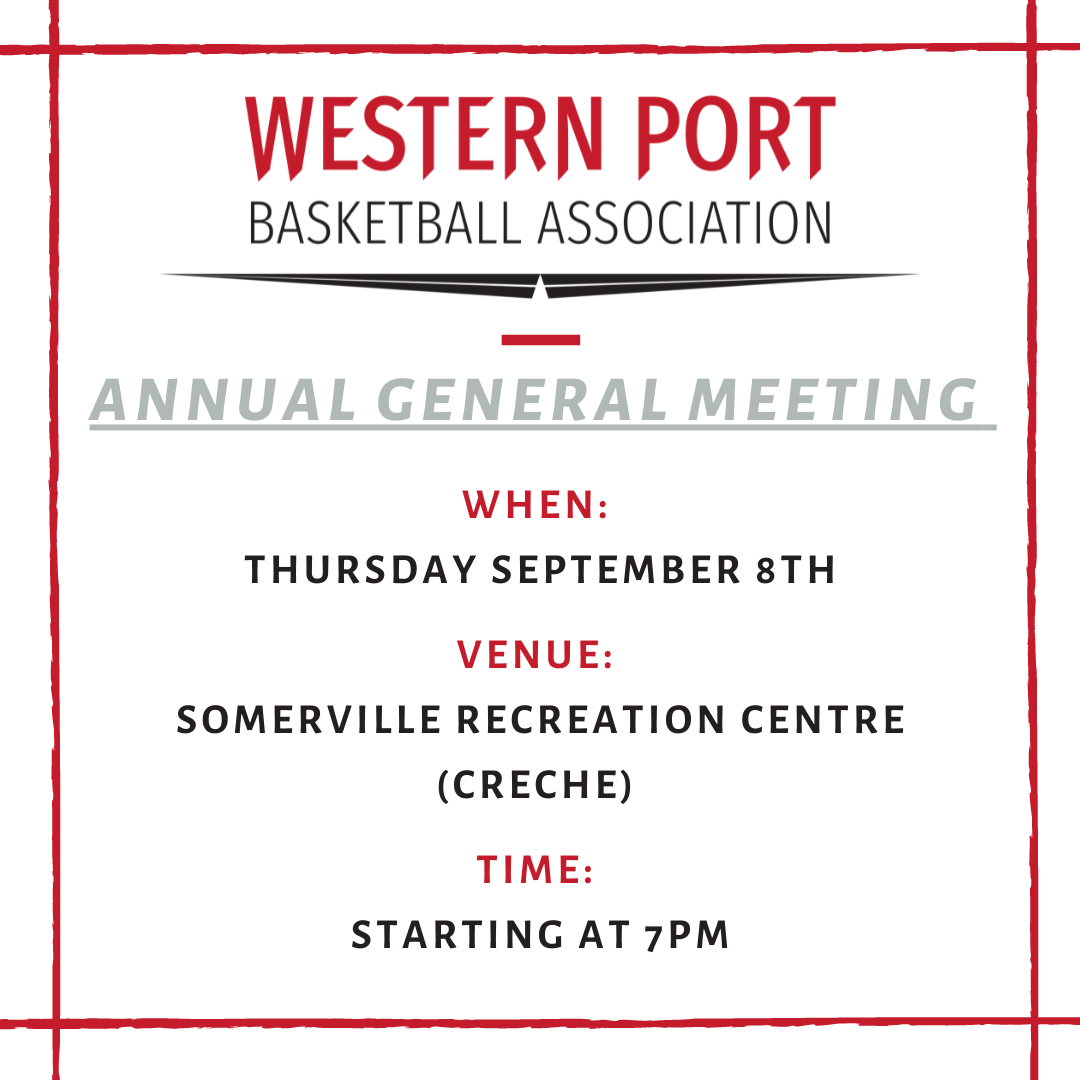 NOTICE IS HEREBY GIVEN under Rule 12 of the Western Port Basketball Association Constitution that an Annual General Meeting of the members will be held:
When:      Thursday September 8th 2022 at 7:00pm
Where:     Somerville Recreation Centre (14 Edward St, Somerville).
All Member clubs are entitled to have a registered delegate attend the meeting, likewise is you would like to become an ordinary member of the association please complete the application form
Notice of Business
A member desiring to bring any business before a meeting may give notice of that business in writing to the Secretary, who shall include that business in the notice calling the next General Meeting after the receipt of the notice. The notice must be delivered to the Secretary a minimum of 5 business days before the notification period
Notice of business received after 5:00pm on 19th August 2022 will not be considered.
Nominations for Elected Members
Nominations for the positions of Four (4) Elected members of the committee for 2 year terms must be lodged using the Nomination form.
Vice President
Secretary
Ordinary Member of the Committee x 2
Nominations and candidates for election as officers of the association or as ordinary members of the Committee shall be made in writing using the form above, signed by two members of the Association and delivered to the Secretary of the Association not less than seven days before the date fixed for the holding of the Annual General Meeting
Nominations received after 5:00pm on 1st September 2022 will not be considered.
Agenda and Business will be issued on August 25th 2022.
WPBA Secretary
Angela Harper
Managament@wpba.com.au